The overly isolated and sometimes newly sedentary lifestyle that was created as part of the pandemic had a significant impact on the way people seek out and view media. Streaming video subscription services increased by 26 percent in 2020 to more than 1 billion individual subscribers throughout all major platforms. Netflix is one of the standards within the market and helped to create the streaming service platform concept that dozens of companies are now replicating.
Netflix grew the business based purely on demand and availability. They moved from DVD-only offerings to a hybrid model with online streaming just when demand began to indicate advanced opportunity. But like most streaming services after 2020, Netflix has run into issues with the previous year's demand inflating the market too greatly. What has been called "subscription saturation" continues to rise and streaming services are losing thousands of subscribers as the world reopens.  
Netflix Shop
To counter the financial burden of this impact and rather than find ways to bolster subscriptions, Netflix is seeking to energize its brand with a completely new and uncharacteristic offering. Recently Netflix launched the Netflix Shop, an e-commerce retail store for branded merchandise. The site features unique collections by up-and-coming designers and each product incorporates something from a Netflix show or series.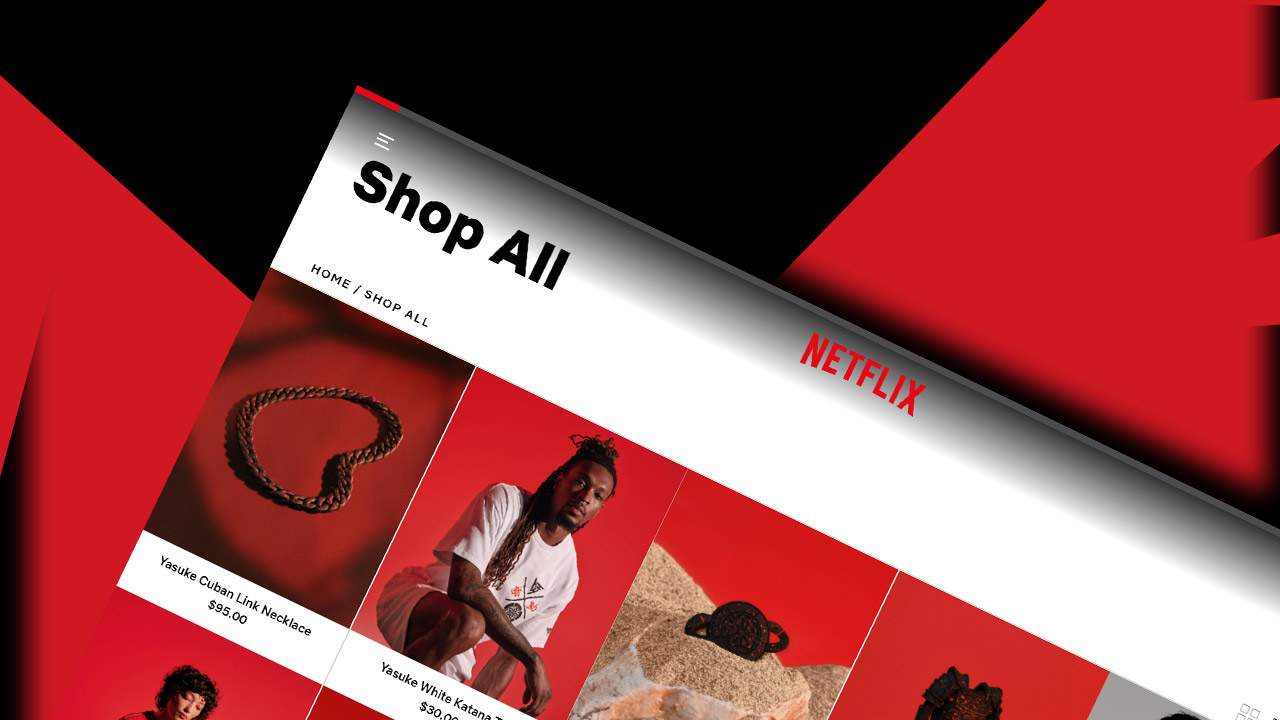 Netflix sees this as an opportunity to create new demand for its existing product by developing unique, licensed offerings which will capitalize on the $128 billion movie and TV merchandise market. However, it is unclear the strategic direction that Netflix will take by moving into a retail space, it is obvious that they are taking a bold approach to energize their brand just when their market has become overly saturated.
The Promo Connection
This endeavor is the latest in the line of major entities seeking to supplement their revenue with consumer-ready merchandise. But this is not a distraction for the promo market. If anything, it's a natural test of the merchandising market and can reveal a lot of possibilities. Since the promo industry operates mostly within a silo, circumstances like this can reveal the direction of trends within the promotional world.
by Seth Barnett, VP Content Development