In today's world, businesses must rely on the internet to reach their customers even more than before. Social media is a powerful tool for making those connections. On the flipside, when businesses aren't active on social media during this time it can give the impression that something is wrong or that the business may even have shut down. Let your customers know you're still here for them with your social platforms.
Brush up on your social media knowledge with our 3-part guide to ensure you're making the best and biggest impact on social media during this time.
---
This first of three parts focuses on using Facebook for your business. Though younger demographics may be passing up Facebook for other social media platforms like Instagram, Facebook still dominates with over 1.7 billion daily active users in March 2020.
Having a presence on Facebook is a given for most businesses, but to really make the most of it, stick to these tips to engage your followers, build a community, drive them to your website, convert them to leads and, ultimately, customers. That's the power of social media!
Read on to learn our top tips with actionable ideas you can implement now to up your Facebook game. If anything seems overwhelming, remember: your AIM team has social media knowledge and is always here to help!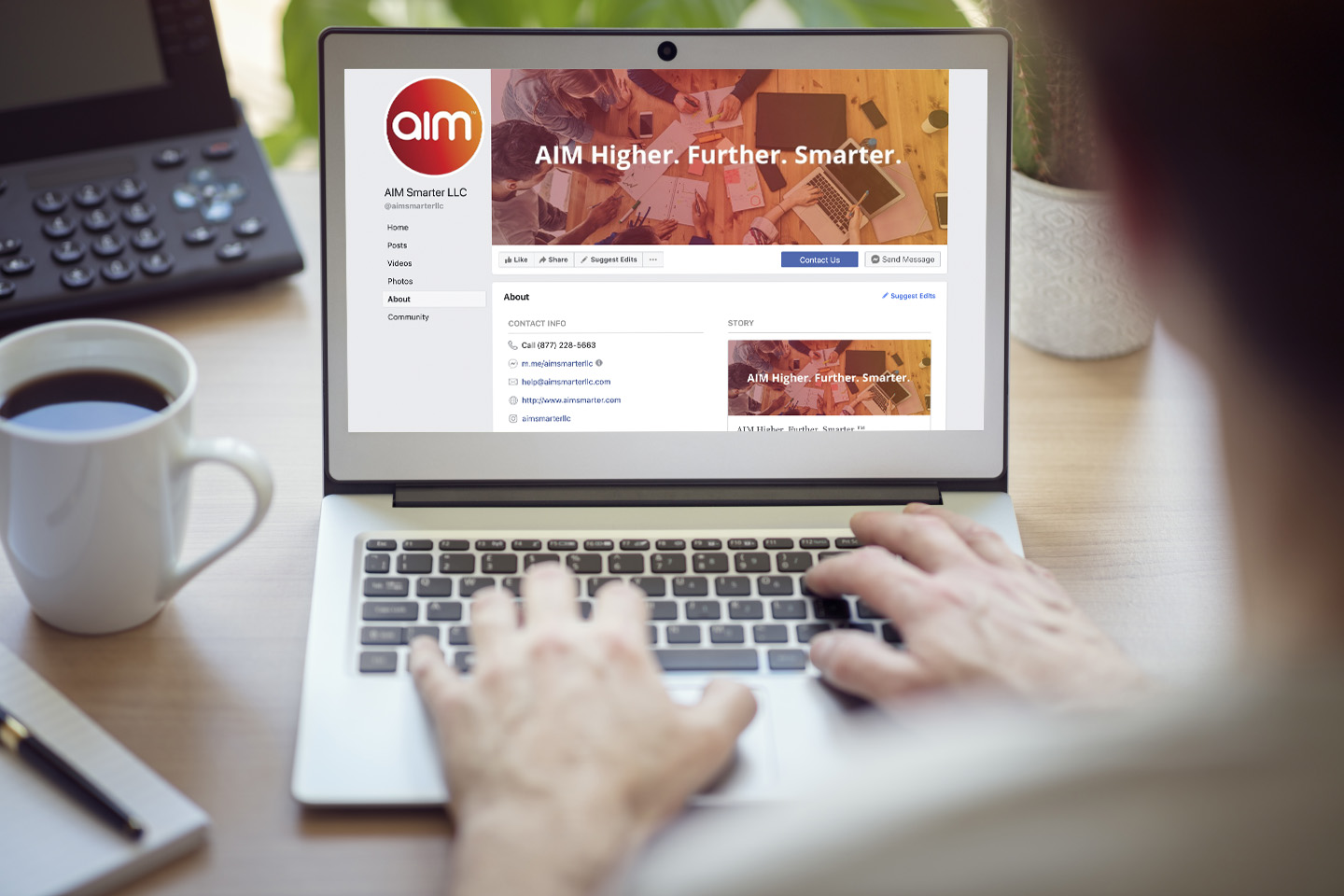 Step 1: Create a Comprehensive, Informative Business Page
Facebook allows businesses to create a business page, which differs from a personal profile because of its unique features geared toward businesses and brands. Your business page needs to answer a few important questions like: Who are you? What does your business do? Who do you serve and where can visitors learn more about you? To set your Facebook business page up for success, follow these tips.
Complete Your About Section with All Important Info
The About section is one of the most important parts of your Facebook page. Make sure to fill it out with your address, area served, business details, contact information, hours and a link to your website. Many people may visit your Facebook page to find specific information on your business – don't let potential customers down by leaving your About section blank.
Have an Icon Photo and Banner that Represent Your Business
The most professional choice for your Facebook profile photo is your logo. But that doesn't mean you can't have fun with it; have a designer create various icon photos with your logo on different seasonal backgrounds if you want to switch it up from time to time. A recognizable icon photo is important for being found and liked, especially in Facebook Search.
Your banner photo is the wide strip across the top of your Facebook page. It's best to fill it with an image that includes your logo and some other message or information about your business, like your tagline and website. A graphic designer can create a design specially made to fit as your banner photo to keep your Facebook page looking professional.
Customize
There are lots of features in Facebook business pages to help you showcase your brand.
Add milestones to your timeline section to tell the story of your business.
Create custom page tabs to showcase whatever you choose, like case studies, testimonials, marketing offers or other promotions you're running.
Add a call-to-action button, like "Shop Now" – this appears at the top of the page near options to like/follow and is a great way to drive page visitors to your website.
Step 2: Post Regularly & Authentically
Now for the fun part! Start posting and get creative with these tips.
Post a Variety of Relevant Content
Posts can take different forms: a text post, photo with caption, or video are the most common ones. Mix it up to keep things interesting for those who follow you. You can also populate your timeline with links to your blog posts and other content on your site.
The best time to post can depend on your particular audience, but some research shows that weekday afternoons are a safe bet. More broadly, stick to posting between 9 am and 7 pm.
Experiment to Find What Works
As posts accumulate, you can see what types perform best among your particular audience, as well as assess the best times to post. Do your photos tend to get a lot of likes? Does a text post with an update generate lots of positive comments? Pay attention to feedback from those who follow you to inform your future posts.
You can also use Facebook Insights, which is free for business pages and reveals valuable information, such as how many people view and engage with each post.
Quality Over Quantity
Experts recommend posting as frequently as you can, while keeping in mind that quality of posts should outweigh quantity. Too many posts, especially with low relevance to your followers, could cause them to unlike your page. Aim for around one post daily to strike the right balance.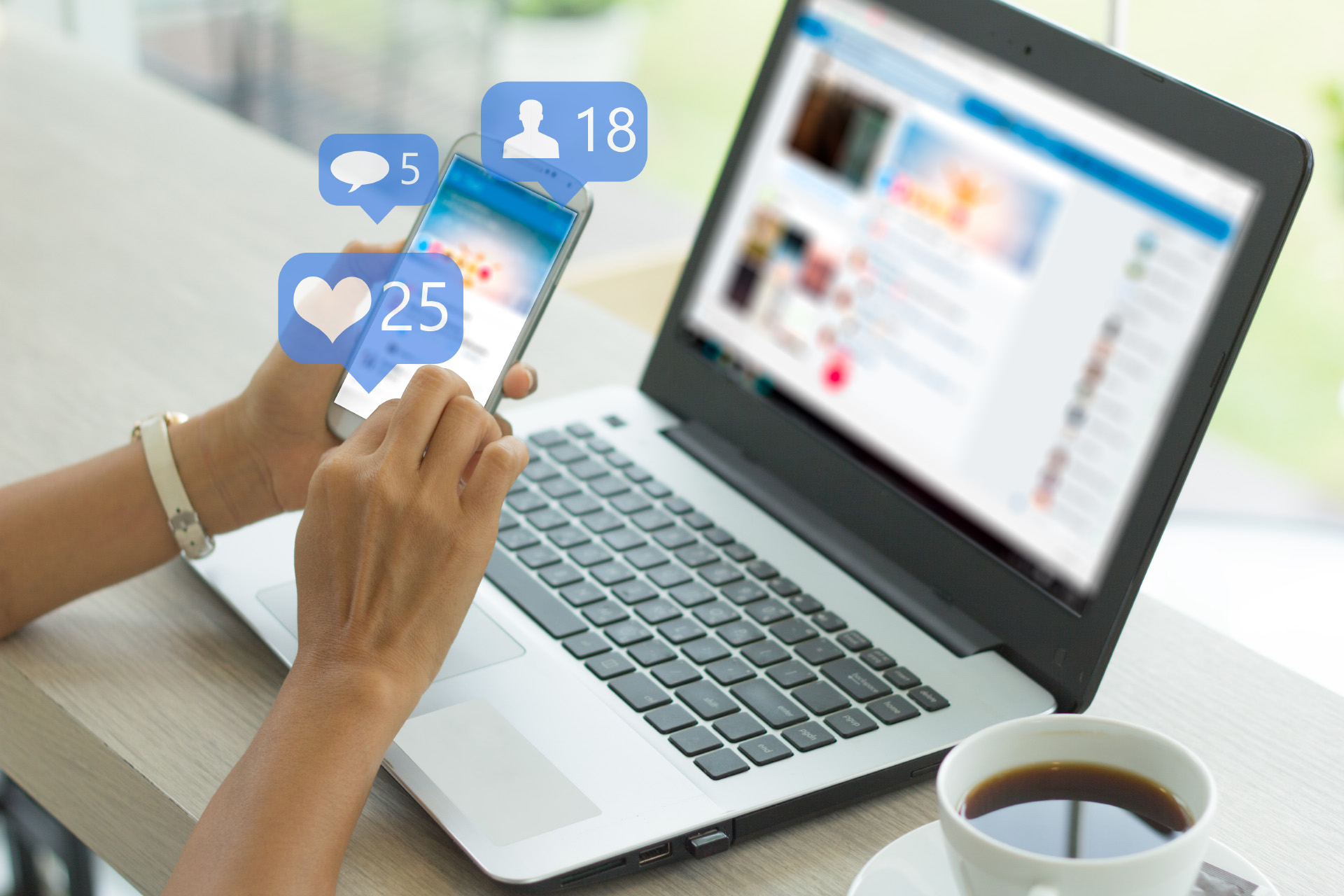 Step 3: Engage with Your Community
The beauty of social media is that it allows your business to be more than a faceless entity. Take the time to engage and interact with your community on your Facebook page to show your business's more personal side.
Respond to Comments & Messages
It's important to keep up communication to show your customers that you're active on Facebook and paying attention to their needs and concerns. It makes a great impression when you like and respond to all comments and questions on your page.
Customers may also message you privately, and you should respond in a timely manner. Businesses who do this can earn a badge for their page from Facebook designating them as "very responsive to messages." This is sure to make a good impression on visitors to your page! Learn more about earning this badge here.
Listen to Your Community's Needs
Facebook has a polls feature you can use to get feedback from your community. Ask what kind of content they like to see and what they find helpful. Also, post questions and encourage discussion in the comments. Listening to your audience's feedback will give you ideas for posts in the future and help tailor your page for the best results.
Step 4: Promote Your Page
Whether you just created your page or your business has been on Facebook for some time, promoting your page helps it grow and in turn helps your business grow.
Invite Customers to 'Like' Your Page
Facebook allows you to send invites to current customers and other profiles to prompt them to like and follow your page. Use this feature to increase the reach of your page and the size of your Facebook community.
Promote with Ads
Facebook ads can direct potential new customers to your page and your website, leading to more followers and more sales. You can create a paid ad by using Facebook's Ads Manager. For more on Facebook advertising, we recommend this guide from HubSpot.
Making the Most of Facebook
Putting these tips together will give you the foundation for a successful business Facebook page. While many businesses have a presence on Facebook, not all are making the most of it. Stick to these tips to engage your followers, drive them to your site, and convert them to leads and customers—and build a strong Facebook community along the way.
If you need help getting started with your social media, reach out to AIM for assistance. Our marketing experts can help you curate your social media presence. And stay tuned for the next installment of our Social Media for Business blog series, coming soon.