Did you know that spending time outside can improve your mood, increase energy levels, lower blood pressure and boost your immune system? Being outside in the fresh air has a wide range of benefits. Even though we aren't able to go for a run with our running group, or have that neighborhood cookout, we can still enjoy the warm weather in other ways to maintain our health and mood.
Here are some ideas to enjoy the outdoors while safely social distancing.
Make the Most of Your Backyard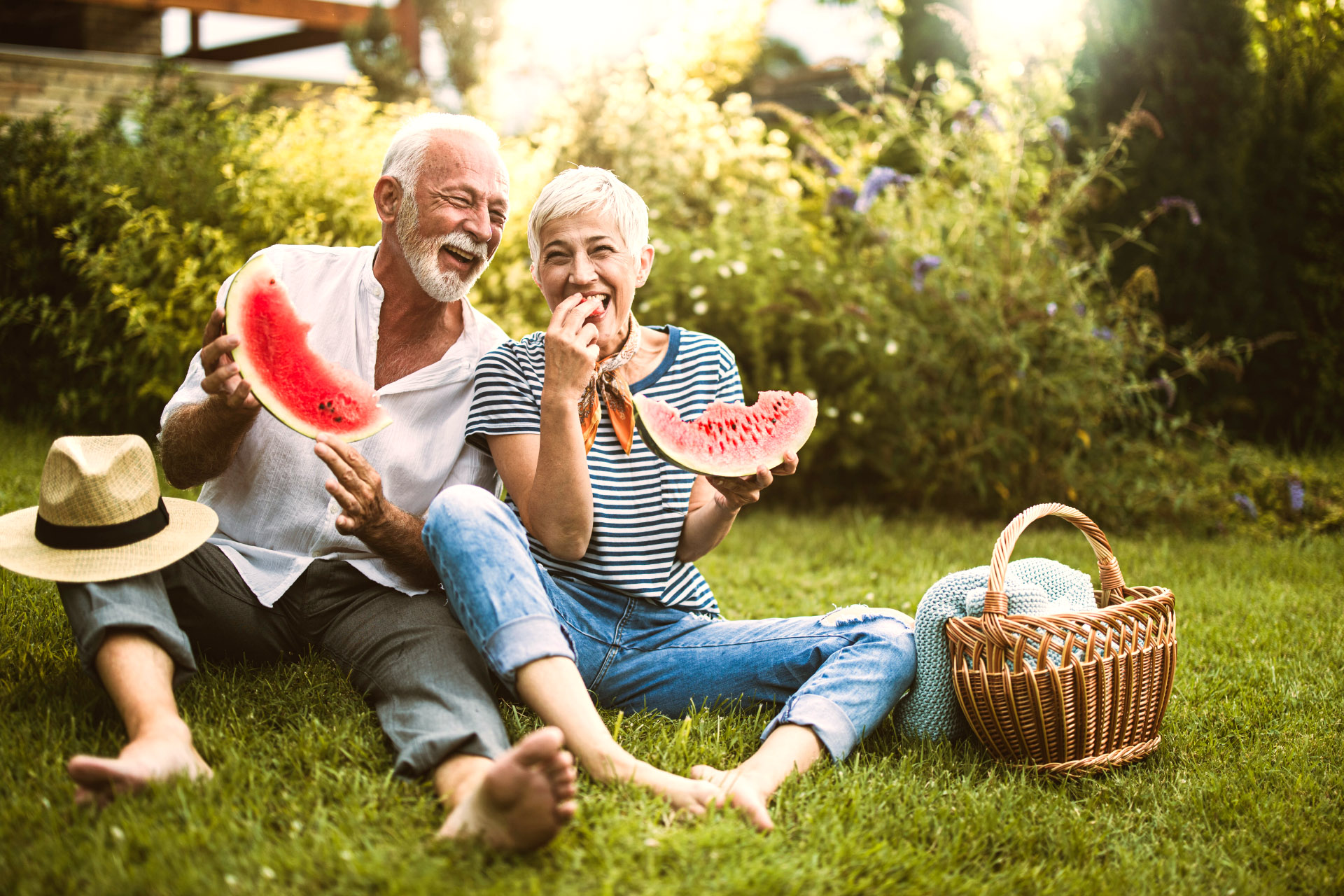 If you're lucky enough to have your own backyard, make sure you're taking advantage of it! Private outdoor space is the ideal way to get outside every day during social distancing. No matter the size of your outdoor space, you can fit in some outdoor activities.
Consider having a picnic or barbecue or playing a game outside with the people in your household. Use the space to do yoga or a workout. Read, sunbathe or even take a nap. Get creative and make the most of your outdoor space so you can soak up some vitamin D and get plenty of fresh air.
Run, Walk or Ride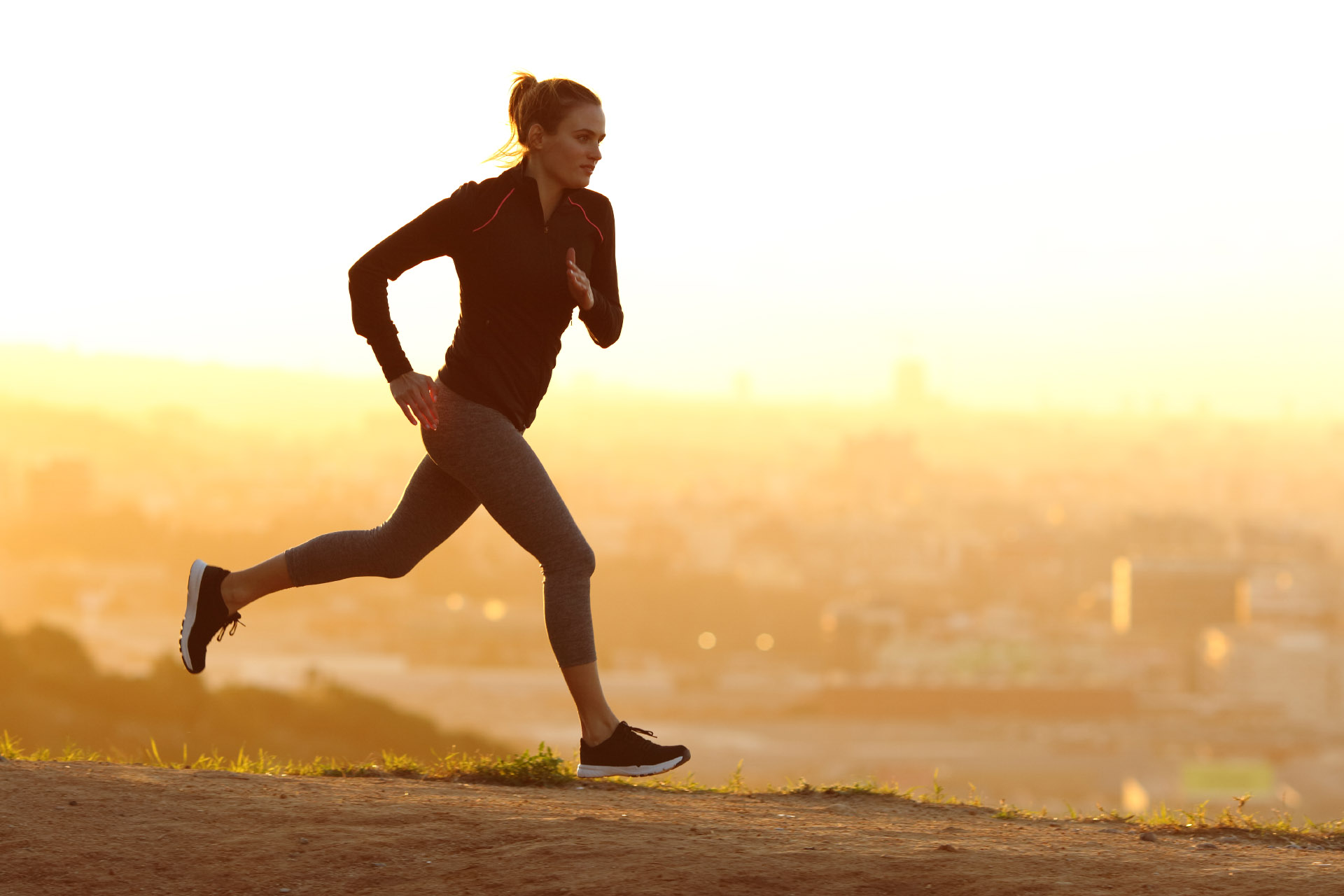 Even during shelter-in-place orders, in most areas you are still permitted to leave your house to do outdoor exercise such as walking, running, hiking or biking. We can do these activities alone or with a member of our household and still be following social distancing rules.
Just make sure you're taking the right precautions: remember to always stay 6 feet away from those outside your household and avoid any path or trail that looks crowded. Consider exercising at a less busy time of day, like the early morning or evening. Also be mindful of avoiding shared surfaces like benches, water fountains or railings.
Garden or Do Yardwork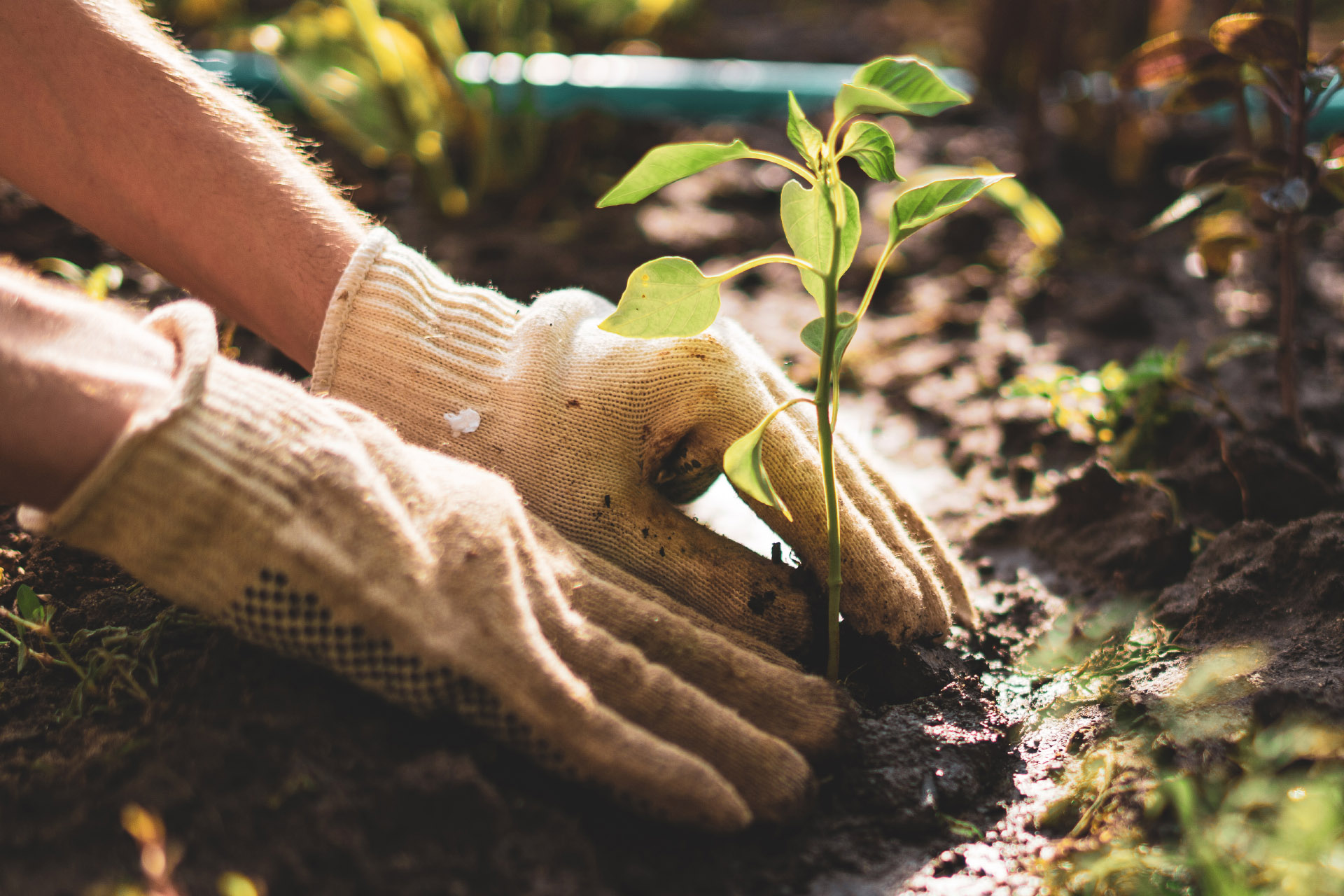 A great way to keep busy and get some fresh air at home is by gardening or doing yardwork to maintain your outdoor space. Pull weeds, clean out your shed or trim bushes and trees. Consider planting an herb garden or some vegetables to try growing your own nutritious food. If you don't have a yard, plant herbs or flowers in a window box.
Learn a New Skill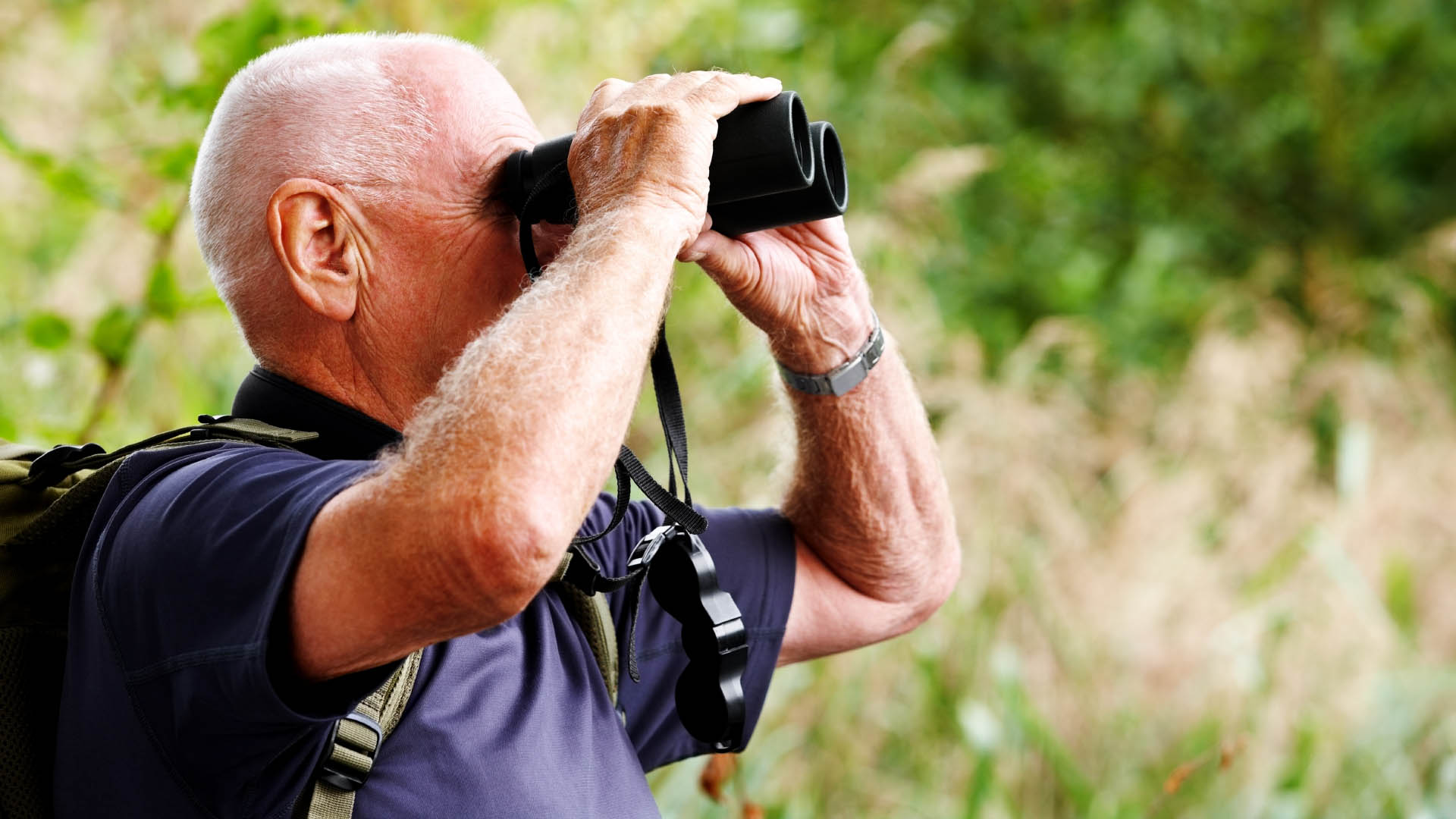 There are plenty of skills to practice in the outdoors – and with the internet, plenty of resources to learn from. Take up birdwatching, practice pitching a tent, or identify plants and trees. For a nighttime outdoor skill, learn about stargazing: pull out a telescope or binoculars, or try the free SkyView Lite app, available for Android and iOS. It lets you point your phone camera towards the sky and shows what constellations, stars and celestial bodies you're looking at.
Search online for more ideas of skills to pick up, or get creative on your own. What's something you've always wanted to learn?
Open Your Windows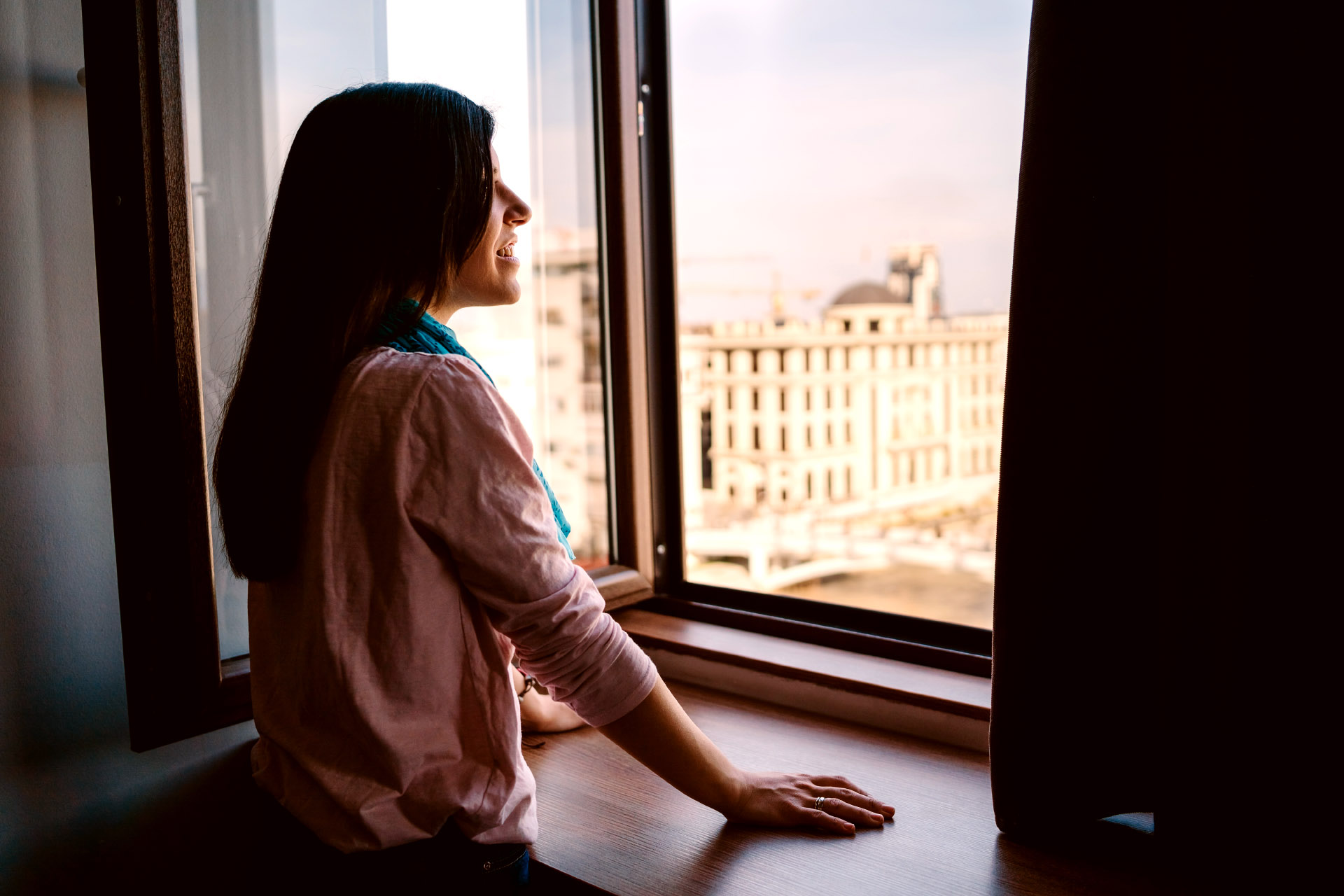 If your options for outdoor spaces are too limited, you can always enjoy some fresh air and sunshine from a window. Opening your windows has health benefits: it clears out stale air and can reduce toxins in the home. Fresh air is more oxygenated, so it can also improve mood and concentration. Open a nearby window while working from home to feel mentally refreshed.
Activities to Avoid
It's also important to understand what's not safe to do outside. Experts are advising that families avoid taking kids to playgrounds, as high-touch surfaces are higher risk. Of course, don't participate in group sports with people from outside your household. Avoid public pools, tennis courts or other public sport facilities. It's always better to err on the side of safety and caution under these conditions , so be sure to follow regulations in place for your area.
Follow Official Guidelines
Make sure you understand the CDC guidelines on social distancing before heading outside. Current regulations for being outdoors vary by state, so search online for the most up to date information from your local officials to ensure you are following your community's guidelines. Some municipalities have also closed certain parks to protect employees and the community. Always abide by your local regulations first and foremost.
In Conclusion
Be smart and get creative to find ways to safely enjoy being outdoors. These unusual circumstances may be throwing off our normal spring and summer plans, but that doesn't mean we can't still have fun and prioritize our health by spending a little time outdoors. Enjoy the fresh air and sunshine responsibly and stay safe.
Download Our Infographic